Laptop - EMF Radiation Blocking Cases and Lap Desks
2 products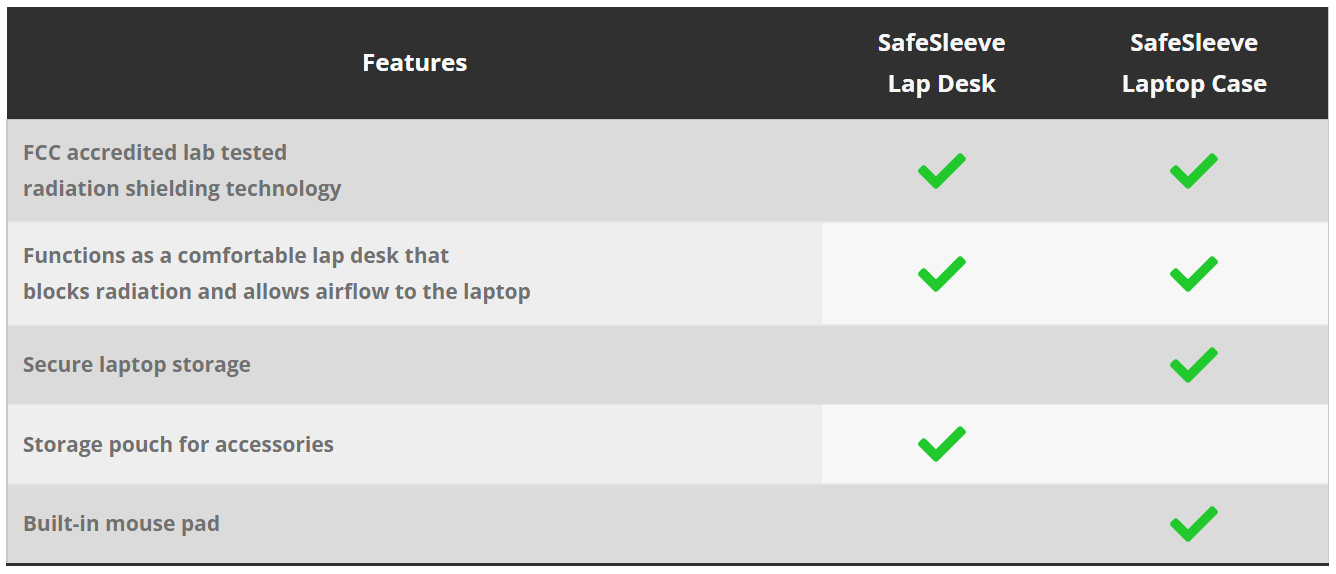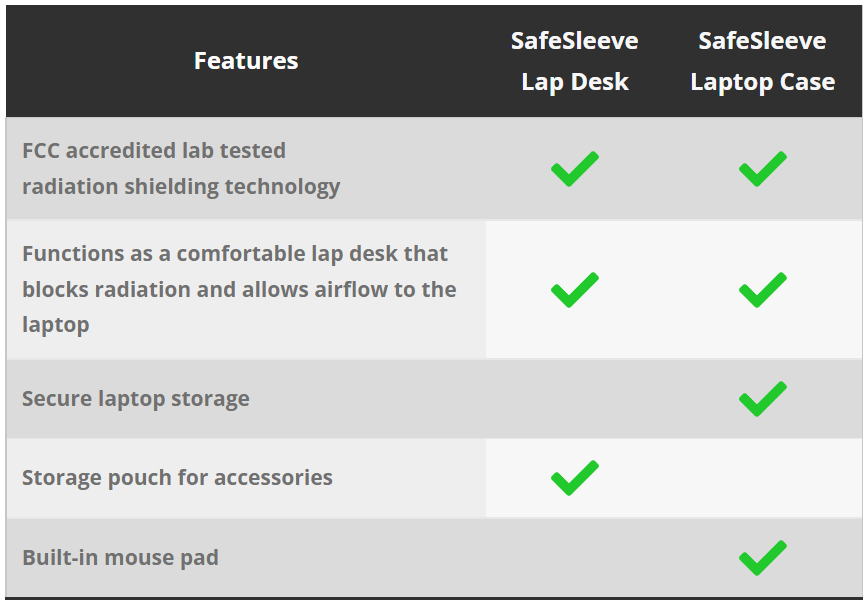 ---
SafeSleeve Laptop Case and Lap Desk 

CONTAIN OUR FCC ACCREDITED LAB TESTED SHIELDING TECHNOLOGY THAT CAN BLOCK OVER 99% OF RF RADIATION AND 92% of 

ELF RADIATION

. The case also works as a stylish and practical laptop case and desktop workstation with a built-in mouse pad. Both the case and lap desk provide a rigid, radiation shielding surface that also shields heat and allows maximum airflow to your device. Backed by our 30-day hassle-free return policy.
---